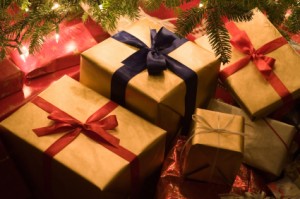 I've already seen holiday gift guides popping up around the Internet, and it's not even December 1st. Businesses know that people are already on the hunt for the perfect holiday gifts, and the sooner you tell them what they want, the sooner they will buy.
What exactly is a holiday gift guide? It's a list of perfect gifts for a niche of people. So, if you have a company that specializes in golf gear, you could create "The perfect holiday gift guide for golfers," or if you make jewelry you could make "The perfect holiday gift guide for any woman." You can create a holiday gift guide for anything, here's how:
Target your audience. You are good at what you do and what you provide. Let your customers know that and create a guide that is directly targeted at those who are most likely to buy your products. You don't want to make a guide that is irrelevant or unhelpful.
Have variety. You want a gift guide that targets your audience, but gives them options. Highlight your best products, while also highlighting your cheaper options. Show them big gifts as well as stocking stuffers. They will appreciate the choices and you will attract more customers.
Throw them a bone. Include any deals you have going on in the guide. Customers love getting a good deal, especially during the holidays, so make sure to let them know when they are.
Make it look pretty. Christmas is a visually beautiful time of year, so make sure your guide is pretty as well. Include pictures of products and a nice header that will complement your guide.
Promote. Once you've created your wonderful holiday gift guide, make sure people know about it. Blog about it, share it on all of your social mediums, and get others to share it when possible.