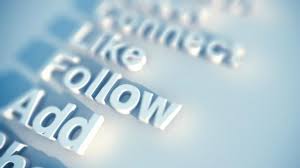 Google's relationship with link building efforts has changed in the past 15 years. Though theirs  started out as an affectionate affair, the Facebook status would likely read "It's Complicated" today. The fact is that Google has developed trust issues with the decade of manipulative SEO community members who have
used the link graph for their own
 purposes. As a result, Google+ and Authorship are working to remedy this situation.
The History of Link Usage
When Google first began, links were all treated as equal and given equal merit. With the newest generation of SEOs, linking optimization was developed. Both white and black hats began manipulating the link graph, creating big problems for Google and ruining the "trust" in links that was previously present among users.
At this point Google began making efforts to examine links; no longer were links treated as equal. In the past decade, the question "how much is this link trusted?" has been asked by Google millions of times each day. Due to this evaluation many links are deemed SPAM or bad and reported as such to the website. These bad links affect traffic, ranking, and overall visibility in Google for individual websites.
There is no doubt that as of now, links are still the backbone of the entire algorithm, but Google is actively searching for a method to offset the over-optimization of some links.
Using Google Authorship
Google introduced Google Authorship, an unusual approach for boosting search engine rankings for authors, a few years ago. When site builders use this tactic, they essentially convince Google that they are the author of their own posts, and can then stop any piracy.
This allows site owners to actually take their writings and register them with Google Authorship. No one else is able to publish or steal their work in any way. In order to have an Authorship profile, users have to use their optimized Google+ account.  When their website is present in search results on Google, their photo will be displayed with the results.
Benefits of Google Authorship
There are many benefits to Google Authorship, including that it:
– Allows authors to claim their writing work
– Makes their content visible to any search engine user
– Provides credibility for their content
– Helps their website move up in search results
Google Authorship Leading to the Replacement of Link Building
There are many marketers who have related Google Authorship with the popular link building SEO method. They even claim that it is going to replace link building altogether in the near future. The evolution of link building from extremely simple, to anything goes high-quality links, is now moving in the direction of Google Authorship.
The Social Graph
Google is actively promoting their Social Graph, which keeps track of the popularity of social media that are able to interconnect. This graph is what provides the link generating tools for those authors that have their profile published on Google+ and those that publish content on the Internet regularly.
Both businesses and individuals are encouraged to use Google Authorship with their current strategies in order to achieve better ranks in search engines. The Authorship account is providing the trust that encourages users to click the links with the profile of the authors attached. You can achieve brand authority with Google Authorship that is much easier to implement than the difficult SEO tactics of link building in the past.
About the Author: Stacy Watson has been working online as a marketing consultant for a number of years now – while she's relatively new to online marketing, she does a lot of research to stay up to date with changing trends. She's worked with many different companies, including the iphone 5 insurance brand Protectyourbubble.com, as well as a few other technology brands.