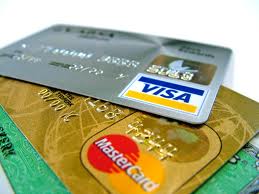 Money is a top priority for every business, right up there with effective marketing and satisfied customers. Well managed finances are a pragmatic sign of future growth and longevity. Whether you're an entrepreneur marketing a new concept or an established business owner selling a popular product, your attention will be concentrated on ways of increasing revenue, managing expenses and building capital to expand your business.
Even the most prosperous company may have cash flow problems at times, not necessarily due to poor production or profits but due to large investments tied up in product development or other areas of their growing company, leaving little wiggle room for unexpected expenses. If you run a business, you know firsthand the flux of income and expenses, an inconsistency that is one reason for a business to consider using a credit card.
Approximately sixty percent of small business owners use business credit cards, according to the National Federation of Independent Businesses. As a financial tool, a business credit card is a convenient, flexible short term line of credit for times when other funding options are not available and an excellent way to oversee expenses.
A business credit card doesn't require the scrutiny and restrictions that are often a part of a commercial bank loan application. In addition, it is generally easier to secure a small business credit card at lower rates than other loan options and no collateral is required. Business cards have generous credit limits of up to $50,000 that, for most businesses, is sufficient to cover unexpected expenses.
How a business card helps with expenses
A major challenge for businesses is how to effectively control spending. Relying on a paper trail of check stubs, personal credit cards and cash receipts is a tedious and inefficient way to manage expenses. With more than one option for employees to make purchases, it is more difficult to root out potential misuse and abuse of company funds. In addition, a business that attempts to control expenses in this way will incur additional employee work hours to handle the paper work.
A business credit card will help to alleviate many of the pitfalls associated with paper management. One credit card statement will show you at a glance how much is being spent each month. Examine the statement closer to see where problems have arisen or to celebrate a job well done. The statement can be broken down by type of transaction, employee name or date, making it practical to monitor expenditures. Monthly, quarterly and annual reports will accurately show in greater detail how company funds are being used and over an extended period of time – all important statistics to keep a well management business in business. Annual budgets will be more accurate with pinpointed statistics at your fingertips.
The right card for the type of purchases
Credit card companies offer a variety of business credit cards to hopefully appeal to different types of businesses or departments. When comparing business credit cards, you'll discover that they're generally much the same as consumer cards. One exception is that more charge an annual fee of between $59 and $450, with many waiving the fee for the first year. Rewards are the most obvious variables but other benefits can be discovered in the fine print. Choosing the right card for your business may save a substantial sum. For large businesses dealing with multiple departments, diversifying and taking advantage of various cards types may help to maximize to available perks.
Save on Office Supplies: While any purchase made with a reward card will earn a small reward, one of the more helpful cards for general office purchases is offered by American Express. The SimplyCash® Business Card, is the only card currently available that gives a 5% cash back statement credit for up to $12,000 in purchases made at U.S. office supply stores and services from U.S. wireless phone providers. This can be a huge advantage, if your business also enrolls in one of the major office supply store loyalty programs that reward 5-10% on paper, ink, toner, etc. With the combined programs you'll enjoy a 15% discount.
Save on Air Travel: There are many great ways a travel business card can benefit your company when travel is required. Airline specific cards are designed for business travelers who are loyal to a particular airline service; cardholders will earn rewards and special perks for choosing to fly exclusively with them.
But a more practical way to earn free travel is to use a card like the U.S. Bank FlexPerks® Business Travel Rewards Visa® Card, with a more flexible reward program that offers more ways to earn free tickets quickly that can then be redeemed at approximately 150 airlines. Earn more points by making a charitable donation or refer a friend. This particular card offer waives the annual fee the first year and for businesses that spend $24,000 annually on the card. Additional benefits provided by various business card providers include free checked bags, double miles for eligible purchases, priority board and opportunities for bonus miles.
Save on Car Travel: While all reward cards offer a small percentage or number of points for every purchase, the U.S. Bank FlexPerks® Business Cash Card is a good choice for businesses that pay for car travel. Earn 3% cash rewards on purchases made at U.S. gas stations. With the FlexPerks card earn an annual bonus of 25% of the previous year's cash rewards of up to $250. There's no annual fee as long as you make one purchase annually.
The credit card industry is constantly looking for ways to better provide for their business customers. There's a card for all of your business needs and rewards for using them. For example, a business card offered by Starwood Hotels will earn you free nights at hotels and resorts in nearly 100 countries. When you're looking for a card for your business, compare offers by reading the terms and conditions. Use credit to your business advantage while establishing a business credit history and earn a reputation for excellent credit management.
Noreen Ruth is a regular contributor to www.asapcreditcard.com and numerous financial-related blogs and websites. She specializes in credit and debt-related issues and enjoys educating consumers about the latest rules and regulations, as well as ways to build, improve and maintain good credit.  Follow her on the ASAP Credit Card Blog to stay up-to with the latest credit card news, reviews, additional rewards cards information, comparisons and more.