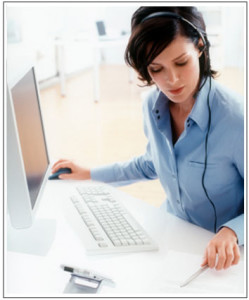 It is undeniable that women have come a long way in the workplace.  Walk into any boardroom today and an increased number of women are sitting at the table.  Many are taking the lead at Fortune 500 companies while even greater numbers have become entrepreneurs, striking out on their own and successfully starting their own businesses.
Still, it hasn't always been smooth sailing. Women face many obstacles in the workplace such as colleagues disrespecting and/or refusing to take a female executive seriously simply because she's a woman.  Being aware of these potential obstacles allows us to better prepare for responding to them in the future.  The following is a list of tips for consideration when running a business from the female perspective:
Be Ready to Face Discrimination.  Women business owners should be prepared to face discrimination and harassment from employees, from colleagues, business partners, clients and customers alike merely because they are women.  On the flip side, women employers should be sensitive to others and aim to create a workplace that is free of discrimination and harassment and make sure that they implement and enforce zero tolerance policies for discrimination.  It is important to provide all employees and supervisors with training on how to identify and avoid issues of discrimination and harassment.  It is equally important to respond immediately to any discrimination or harassment complaints with a thorough investigation and corrective measures if needed.
Realize Employees Have Lives Outside of Work.  Understanding that employees have obligations and responsibilities that extend beyond the workplace to spouses, parents, children and communities can go a long way.  Whatever personal path a women business owner has chosen, it is important that they are aware of family responsibility discrimination and how to avoid claims of unfair treatment based on caregiving responsibilities.  They also need to understand the state and federal laws that entitle employees to take leave and time off for family and medical leave, military leave, etc.
Be Honest and Do Not Sugar Coat Things or Avoid Issues.  Many women feel the need to avoid conflict and "play nice in the sandbox". Although this approach can lead to better collaboration, at times, it can be limiting in providing employees with necessary feedback for improvement. The women in charge should never be afraid to be candid in employee evaluations and performance reviews.  Women business owners should be honest with employees, including supervisors and managers who will set a tone for the organization and be held to higher standards of conduct in a leadership role.  If an issue arises, it should be dealt with head on.  To be a successful business owner, you need to take the reins and get the job done, even if it means that others disagree with you.
Embrace Technology.  Women business owners should take their often superior communication and social skills and put them to use in the workplace, using technology to their advantage and to the advantage of their employees.  Employees can be connected and are able to give more to work when they are able to connect to the workplace in new and different ways.  With the rise of the internet and social media over the last decade, employees are more connected than ever.  Consider flexible scheduling and telecommuting options which will enable employees to work from home and on the road.  This can help create a positive work atmosphere and increase employee morale.  Also consider implementing a Bring Your Own Device Policy which will allow employees to use their own personal computers and smartphones to connect to the workplace while resulting in a cost savings for the employer.
Do Not Be Afraid to Ask for Help.  Women business owners should not be afraid to reach out and consult with professionals especially when it comes to complicated issues such issues as immigration, health care, benefits, and payroll.  Such issues may require a little more experience and background that go beyond the scope of your talents and asking for help may end up saving you time and money.