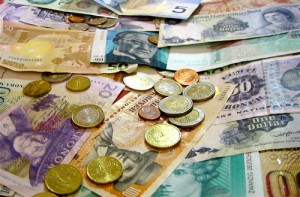 When you've only just started out in running your own business or working from home, it might be reasonable to assume you won't have that much call for access to quick and easy foreign exchange services for your business.
You may think that all of your business will be domestic, but this may change at any time, especially with the amount of e-commerce that takes place today.
When you do need to make a payment in another currency, it can be a pain if you're not set up and ready to do that. You need to get hold of a currency broker, get an account set up and send in all kinds of documentation to get it verified. This process can take a week or more. The alternative is to go down to the foreign exchange counter at the bank and accept whatever rate you're offered – if you need to organise a payment quickly.
However, there's a much easier and cheaper way to organise money transfers abroad. Individuals and small and medium size businesses can be ready to exchange foreign money from hifx.co.uk in just a few minutes. All you need is online access. You can set up an account with the online foreign exchange company in a couple of minutes and then when you're ready to actually place a trade from one currency to another, you can get a real time quote in seconds.
As the company trades more than £9billion a year in foreign currencies, its margins for buying and selling are very competitive and it passes the savings it makes through low overheads to its clients.
If you can take your work abroad with you and are contemplating a move to a foreign country, you can even get emigrating money advice from www.hifx.co.uk. An setting up an account with HiFX doesn't oblige you to place a trade – it just means you're ready to trade currencies at any time in the future.