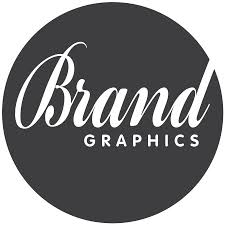 Today, a name isn't enough to grab a customer's attention and help them connect to the company brand. A brand's graphics should click in more than one way with the customer's than just the logo. Of course a logo is the most important representation for a brand-it's what customers notice and register with the company when they see it each time. But a company should consider using graphics to represent their brand with animated graphics, motion graphics, and informative written pieces related to their industry and grab a consumer's attention.
Amp up Your Logo
A logo may go through five different focus groups with about 8-10 people in each group. A good logo design tends to be simple and different methods of psychology are used to choose colors that coordinate with the connection brands want to make with their customers. For example, red is an excellent color for a restaurant for a lively atmosphere and blue is popular for technology brands. Consider what your company and logo already says to your customer and what message your future logo could represent.
Teach with Animation
Whether you decide to use it in your commercials, online video blog, or through another message, animated and motion graphics are becoming more popular as a way to demonstrate a product or service and share a message to consumers. Popular animated infographics are a great and simple way to explain something about your company and anything related to your industry. Animated infographics can be a timeline or a process of how a product is made or a service completed.
Connect with your customers by teaching them how to use your product at home with a step by step guide or try to do something that is not entirely related to your company but is in your industry. For example, if your brand is a food chain or a local cafe, create a step by step illustrated guide to how to cook a certain recipe or if you are a boutique, teach your customers how to design a scarf or a shirt.
Not only do infographics inform, but they can present two different sides by comparing and contrasting two different views. Political parties and product comparisons such as PC versus a Dell have used infographics as a way for a person to easily read and compare the facts side by side. This helps a person better understand the two different sides so that they may be able to see with which side they agree with the most or which is better suited for them.
Inform with Motion
Motion graphics can be shared in video forms to further tell a short story with music in the background. One example of a great motion graphic that told a story and promoted the brand is Chipotle's Mexican Grill video that promoted the food supply industry and the use of family farms in place of factories for sustainability.
A company can do so much more than just update their logo to make their brand stand out and be memorable. Meet up with your team of graphic designers or consult with a freelancer about what you can do to make your brand click with customers.
Marianne Ross is a freelance writer and guest blogger who is interested in marketing and different promotional techniques.