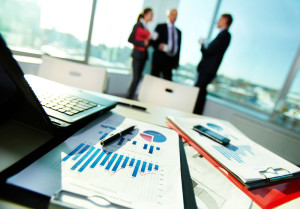 It is difficult to deny the enormous importance of sustainability in light of recent headlines concerning global recession, credit crunches, fiscal cliffs and large-scale bankruptcies. The long-term growth of a business is inextricably linked to economic policies and social and environmental policy, as well. So, why is it important for a business leader to consider sustainability? Simple, it is one of the smartest ways to ensure your business will survive. Here are 3 reasons why sustainability can work for a business.
1. Sustainability forces you to cut costs and increase efficiency: Considering environmental disadvantages will force you as a business leader to look for new ways to "do more with less". Whether it's reducing costs in the office by limiting resource spending, eco-friendly office policies, or reducing fuel and distances if you run a logistical department for deliveries, all these decisions impact your budget and they impress your customers, too. Today, customers and investors are looking for companies that match their own personal values in terms of practice. By making your policies transparent, you show how your business is operating to the maximum standards of eco-friendly sustainable policy. Publish an annual sustainability report to highlight this.
2. Sustainability planning helps to mitigate risk and prepare strategically: Approaching the future from the perspective of sustainability helps business leaders to look at opportunities and assess risks more clearly. Depending on your type of business, different scenarios happening in the future present different risks and economical grievances to your livelihood. Tax increase on electricity, fuel prices hiking, or a number of geopolitical events occurring spell out policy change within your business. Keeping a priority of maintaining sustainability will force you to put your thinking cap on and plan strategies to overcome this. In turn, potential investors and customers alike make the connection of sustainability to risk aversion and maintaining financial stability through hard times.
3. Sustainability drives your employees to be more innovative and creative: There is little doubt that working with the "do more with less" mantra forces people to be more creative with how they use resources, and how to get the maximum benefit from very little. Instilling the concept of sustainability and social responsibility into your business ethos will likely bring out the best from your employees and help your business to shine against your competitors. Customers will more likely choose to give their money to a company with a clean and green business record with long-term growth potential over other companies.
These are only a few reasons why considering social responsibility and sustainability within your business plan can work for your advantage as a leader. It is also a good idea to further your own understanding of the field by taking a post graduate program an MBA in sustainable business or enrolling for post graduate certifications in green development. This would help to further your understanding on how to make your business and policies more "green".
Writer Biography
"This is a guest post by Lindsey Mcmahon, a part-time guest-blogger and a full-time private tour organizer. Her main interests are education and health, but she is constantly extending her field of view to incorporate interesting news suggested to her by her readers. If interested in an online MBA, feel free to check it out at: mba.marylhurst.edu"