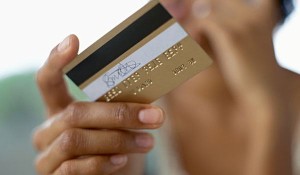 While many new businesses appear on the scene every year, many don't succeed. One of the main reasons a new business fails is being underfunded. If you want to start a new business, one of the most important things you can learn is how to establish small business credit.
According to the Small Business Administration, over 65% of all businesses use credit when making purchases. Incredibly, only about half of the credit cards used are in the name of the business. That means company owners have tied their personal finances to the business's finances, which has the potential to lead to disastrous financial situations.
If this is the case for you, consider establishing business credit for your company. Here's how:
1. The first thing you need to do if you're a sole proprietorship is to incorporate the business and apply for a Federal Tax Identification Number. The reason for this is corporations are treated as separate entities with their own tax registrations for both the Internal Revenue Service and various state agencies.  No more mixing personal and business debt.
2. Once you get a Tax ID, register it with business credit bureaus such as Dun and Bradstreet. Then, when you apply for a corporate credit card, that Tax ID is what you provide.
3. Next, apply for credit accounts with your suppliers. Suppliers are often willing to extend credit to a business so that the business will make more purchases without tapping into its cash reserves. Ideally, establish these accounts with suppliers that you use regularly. When you make your payments on time, you establish more and more business credit.
4. Apply for credit when you don't actually need it. Start with small purchases, pay them off, and you begin building a credit history. Once this credit history is established, apply for larger credit lines — even if you don't need the credit because you want it in place when you do need it.
New business owners quickly discover it takes time to establish business credit. This is one of the reasons many people choose to use their own personal credit cards to finance business purchases. However, using business credit actually protects your personal credit, in case your business starts off slowly or unfortunately fails. Of course, the plan is to succeed with your new business, but there may be road bumps that would require preparing well in order to protect yourself and your family by protecting your personal credit. In addition, small businesses are eligible for up to 100 times more financing than an individual.
Speaking of personal credit, you need good personal credit before applying for business credit. If your credit score isn't great, get it into the 600 to 700 range before you go after business credit.
Keep in mind that banks aren't the only lenders out there. A secured investor can help with start-up costs while taking a stake in the company. In this scenario, your business uses the investor's credit history to get a line of business credit. You might also examine peer-to-peer lending and crowd sourcing, which has individuals helping fund a company they believe in, often using large numbers of small investments to create a larger source of funding.
About the author:
Kristen Gramigna is Chief Marketing Officer for BluePay, a credit card processing firm that specializes in processing credit cards for small business. She brings more than 15 years of experience in the bankcard industry in direct sales, sales management, and marketing to the company and also serves on its Board of Directors.