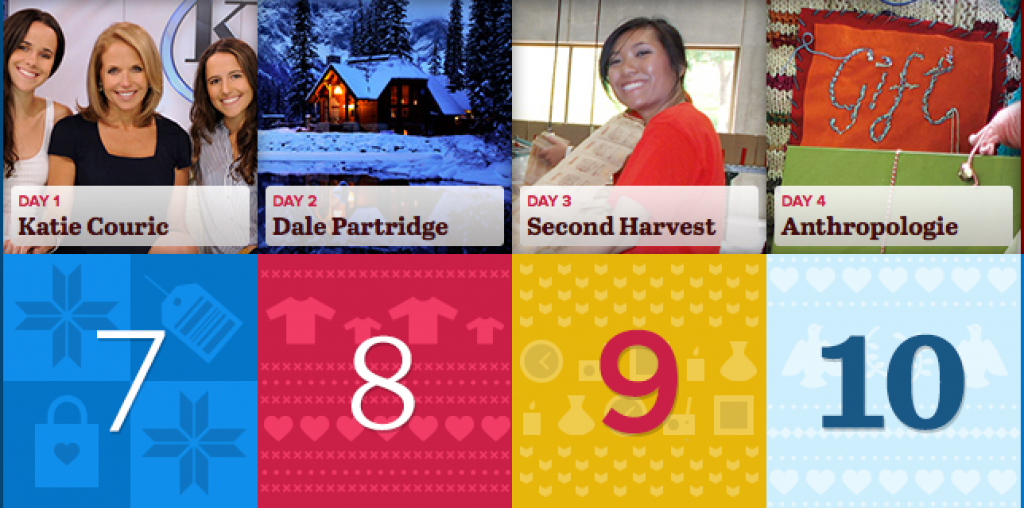 Pinterest is on a roll. Last week, they announced their new business user accounts, which are awesome, and I think we all wish these had been available sooner. However, here they are now, so go and start strategically pinning your company to the top.
This week they have started their "30 days of Pinspiration" which will prove to be a big resource to everyone needing ideas for the holidays. If you're in need of some Christmas inspiration, look no further than here. Every day, new piners, non-profits, and brands are sharing what inspires them. So far, we've gotten a look at how Katie Couric spends the holidays, Anthropologie's gift ideas, and Budget Savy Diva's advice on cyber Monday.
Besides being a great resource for tips and ideas, this is also a way to get your gears turning. Take a look at what others are pinning for the holidays and come up with some unique and helpful boards that you can share with your followers. The more you have to offer, the more people will want to follow you. And the more people follow you, the more your content will be shared, and thus the more traffic will be driven to your site.
So, head on over and check out these great inspiration boards for some ideas on how to bring the holiday spirit to your Pinterest page.