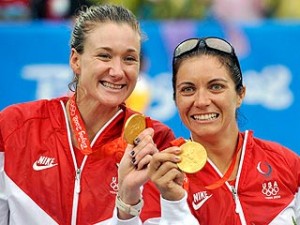 The Olympics are in full swing, and the world is watching. It's amazing how these games can pull such emotion from every part of the world as we all watch, holding our breath, as a gymnast swings from bar to bar or a swimmer dives into the water. In honor of these historic and incredible few weeks where the world is brought together, we thought we would highlight the women in the Olympics.
This year, 2012, is the first ever year that every country represented at the Olympics has women on their team. For Qatar, Saudi Arabia, and Brunei, this is the first time this has happened. It is monumental and a huge step for gender equality. The U.S. is setting a new bar by actually having more women represented on their Olympic teams than men.
Who to look for this year
This year, there are a few standout women that are going for the gold.
Missy Franklin-Missy has already snatched her first Olympic medal in the 4X100 meter freestyle relay team and she is expected to get more. The 17-year-old is stealing medals as easily and she is stealing America's heart.
Jennings/Treanor duo-Kerri Walsh Jennings and Misty May-Treanor are the beach volleyball duo that haven't been beaten in the past 3 Olympics. These girls dominate and we don't doubt that this year will be any different.