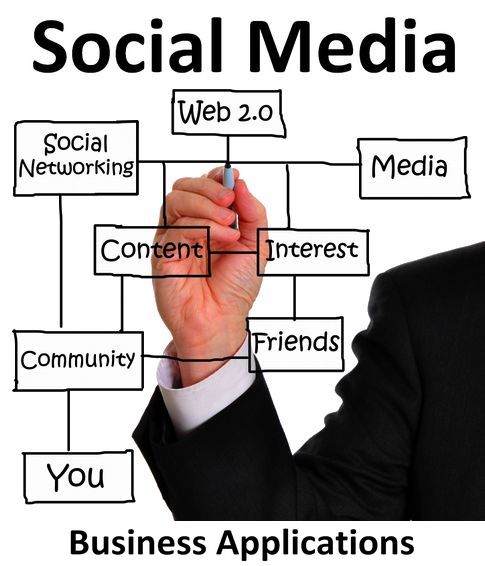 The fastest growing careers in the country are in the business and technology industries. If you want to return to school and you're not sure which degree you should earn, it's important to review which industries have a growing demand. The Bureau of Labor focuses on projecting the demand for specific careers and the best way to ensure that you can find a position once you earn your degree is to find out where projections for demand are high. Here are 5 business careers with growing projections that you may want to consider based on what interests you.
 #1: Social Media Managers
Over the past few years, social media has exploded. Users have found that sites like Facebook, Twitter, and Google Plus are not only useful for personal profiles, but can also be profitable and useful for businesses. People with a background and understanding of social media marketing are in high demand by many different companies, so it's a smart idea to get educated about social media now.
#2: Personal Finance
With Social Security on the verge of collapse, more and more people are recognizing the importance of building their retirement savings. Becoming a personal financial adviser may be the perfect career for you if you're interested in finance and you're ready to earn a bachelor's degree in anything from business and finance to accounting and economics.
#3: Accounting
While accounting software does make balancing ledgers and cash flow statements easier, there is still a growing need for personal and corporate accountants. If you're good with numbers, you're detail-oriented, and you like the office environment, you can benefit from the growing demand for accounting services.
#4: SEO Marketing Director
Corporations all around the world are using social media profiles and the Internet to market to a widespread audience. If you've always dreamed of being a marketing director, focus on learning the ins and outs of Search Engine Optimization and Internet marketing and you'll have the skills that corporations are looking for as the possibilities for online marketing continue to multiply.
#5: Information Systems
Computers aren't going anywhere. There will always be an increasing need for information systems managers. If you're a technical individual and you've dreamed of earning a sizable income in the technology field, earn your Bachelors in MIS online and gain a high-demand skill set that both mid-sized and Fortune 500 companies are looking for.
Focus on demand before you focus on what career you are pursuing. Once you determine which careers are projected to be high in demand in the long run, you can then start pursuing a degree so that you can find your dream job in today's service-oriented economy.