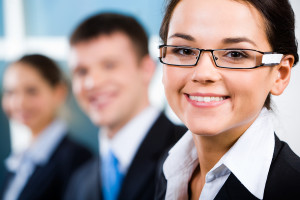 If you're a college student studying business and struggling to make ends meet, saving money is essential. One of the simplest ways to save money as a college student is to take advantage of the many discounts that are available out there.
You may be surprised to find that as a student you may have to try and not get discounts, as they are everywhere. Some are better than others though, and this article will help you find the most outstanding deals going.
The following is a list of the best discounts out there, along with some ideas to help you conserve on school supplies, such as paper costs and printing. You already know there is more than one professor out there who wants a paper copy of a term paper or test.
With printer ink and toner so precious, it's wise to conserve on ink and paper. Breeze through your college career without causing nearly as much concern for overspending on ink or damaging the environment.
Student Discounts
Check out the major software companies for outstanding product discounts.
Books and Supplies
JourneyEd, Save up to 85%; AcademicSuperstore.com, outstanding discounts for all students on all of the necessities; Amazon Student, Student members get discounts on a wide variety of books and student supplies.
Newspapers
Business professors are always asking students to get regular subscriptions to business publications. Here are a few of the discounts for students:
New York Times offers 50% off digital subscriptions and very low for home delivery. Wall Street Journal offers 75% to students; Boston Globe also offers 50% off for home delivery. Check out their websites individually for more information.
Technology
Apple offers discounts to students on their site, where you can get App gift cards when you purchase select merchandise. Apple's special education pricing might save you a few bucks.
Ink Technologies offers deep discount on ink like HP ink cartridges (one of the most popular sold) and even offers a recycling program for your old toner.
Students with an e-mail address from their .edu school can receive six months free of Amazon Prime by joining Amazon Student.
Often software is heavily discounted for students such as Windows Operating System, Adobe Creative Suite and Photoshop.
Check With Your School
Many schools offer employee and student discounts with preferred vendors. Check your University or Colleges website to find helpful discounts at stores and online retailers near you.
This list is not exhaustive but a very good start for business students. Wherever you go take your student ID and be sure to ask if they offer a student discount. You may be surprised at just who does.
In addition to gathering savings on the above discounts, stores you can easily save money in other ways. One way is to change the way you think about things such minimalism (less stuff) and recycling. One huge area a student can save is with printer, ink and paper. Printer paper and ink can be a large part of your budget with so many projects and papers due throughout the year. The best student discounts can be the ones you make for yourself.