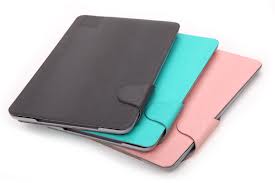 As business professionals we all want to put our best foot forward by dressing in style and possessing the best business tools that foster jealousy in the hearts of our rivals.
Whatever the latest or greatest technical device, I am carrying it because like it or not, image counts. Nothing breeds success like the look and smell of success. Possessing top products instills a sense of trust, whether or not deserved, that the individual is a high performer and successful in their business.
The Importance of Accessories
How important are accessories? Accessories give clues to who you are as a person and as a professional. From colors and materials to the style you choose for your accessories people will make assumptions and judgments about who you are.
Are you someone who enjoys having fun, are you serious, are you easygoing, are you uptight and secretive? The accessories you choose often say more than you think so it is important as a business leader to choose accessories that match the image you want to project.
What's in an Apple?
For many businesses and certainly for many people, Apple has defined cutting-edge technology. From Apple Macs to iPads and iPhones, the iOS operating system and the integrated range of apps has transformed the business landscape. IPads are changing the way businesses and individuals work.
From providing improved productivity to secure, immediate access to information and the sharing of information, Apple's easy and intuitive user interfaces engages business users. And there are many unique features like built-in cameras to video conference or call colleagues using Facetime. IPads are no longer a luxury; they are a common business tool that companies rely on. As a business professional you probably take your iPad with you everywhere, so having the right case is important for protecting your iPad and for projecting the right image.
Cases for the iPad
iPad cases come in a variety of styles, colors, and designs. Choosing the right case can be overwhelming with so many to choose from. How do you go about choosing the right style? If you work for a Fortune 500 company and want to project an organized, sharp impression choose something simple like a black leather case.
The leather speaks quality and the color professional business. If you work for a company like REO or Starbucks, you may want something with a little fun and color. Perhaps a lime green cover if you work for an environmentally conscious company, or a bright pink if you sell cosmetics. Or if you work for a high tech firm, maybe you want something a little more cutting edge like a Bluetooth keyboard cover for your iPad.
Finding a cover that has something to say about you and your industry is an important detail that you should not overlook because those little details define who you are and how you work. Choose your accessories with the same care and attention you put into choosing your work clothes because everything has an impact on the image you project to those around you.
About the Writer: Tom Waltz is a image business specialist who dresses to impress and insists on his accessories being equally as sharp – he suggests checking out the kensington ipad cases with keyboard features over at kensington.com for some of the sleekest looking cases around.