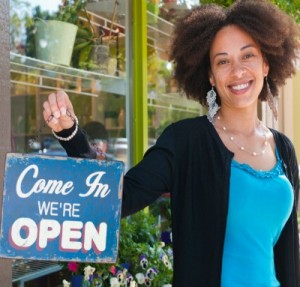 The month of October is known for Halloween, haunted houses, colored trees, and colder weather, but what we are most excited about over here is that this is also National women's small business month! Really, this shouldn't get looked over the way it does. Luckily there are ways for all of us to get involved. First off, make sure to check out these chats that are happening throughout the month (all in Eastern time):
—Oct. 11, 4 p.m.: Finding Capital, http://tinyurl.com/cgrtkaj
—Oct. 16, 3 p.m.: Contracting with the Federal Government, http://tinyurl.com/d88l4hu
—Oct. 25, 2 p.m.: Business Opportunities for Young Women, http://tinyurl.com/cb44wjj
The chats will be hosted by SBA officials and will be a great way to get advice from professionals, as well as make some new connections. Plus, it's all free! We are so excited to have a full month dedicated to recognizing the amazing women who are taking leaps and breaking barriers through their work. We love hearing the stories of women business owners, and would love for you to share them with us! Leave us a comment or email us if you know someone we should feature or if you'd like your business to get featured this month!