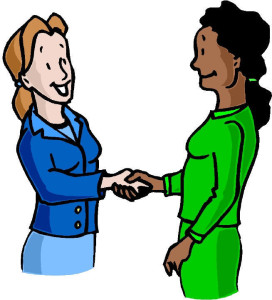 Getting customers in the door is the first challenge for any new business, but convincing them to come back or recommend the company to their friends and family is what will determine long term success or failure. The quality of product or service provided will be the most important factor potential customers consider, but the atmosphere and overall experience will also have a significant impact. Making intelligent décor decisions can help your business make a memorable first impression.
When considering your design and décor options, try to imagine the experience you offer from your customer's perspective. Walk through the door with fresh eyes and evaluate what your own reaction would be if you were entering this business for the first time. Do you feel invited to shop? Does the space effectively represent the industry and brand? Is it clean and free of clutter?
Keep your audience in mind. The ambiance in a tattoo and piercing parlor will likely be pretty different from a high end home décor supplier, as they should be. Their customers want and expect different types of service, and they should know they've come to the right place the second they walk through the door.
Depending on the way that customers spend time in your store, you may be focused exclusively on shelving and displays, or you may benefit from providing some comfortable chairs or workspaces throughout your location. Whatever furnishings you require, make sure that you're investing in items that are durable as well and attractive. No matter how great it looks at first, it will no longer look professional once it's chipped or stained, and you may or may not have the budget to replace it.
The lighting and music you choose will play a significant role in setting the tone for any room or space, and that is even more important for commercial endeavors. If what you sell is visually interesting or detailed, you'll want to ensure that your lights allow your customers to see that clearly, but there is such a thing as too bright. Using more indirect bulbs and fixtures will soften the room and create a more relaxed atmosphere. The amount of research that has been done on what music and lights will encourage shoppers to open their wallets is staggering. Check out what the experts have to say about your industry specifically and capitalize on that information.
You'll want to ensure that your location can be updated without too much labor and expense. Repainting can be a good option, but it is important to include effective branding into your wall décor. Improving quality in wall decals and removable custom wallpapers are great ways to incorporate your logo and other company promotion without having to shell out the money for a professional.
Managing your traffic flow is one of the most important concerns for just about any customer-facing location. You want to make sure that your best merchandise is up front and easy to access, that customers can move logically from one purchase to another, and that you're taking advantage of any possible up-selling opportunities. If you offer a service rather than product, make sure that your customers can wait comfortably, but also that anyone approaching the counter or receptionist has the appropriate level of privacy and access.
Author Info:
Chris Garrett is a design professional and freelance writer.  He currently writes for the interior design
professionals at Megaprint.com.  Chris lives in Idaho with his beautiful wife and two brilliant children.  He is fascinated by the way that art and technology come together in the field of design, and he never gets tired of learning and writing about the newest ways we can personalize the spaces where we live and work.