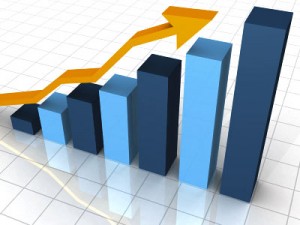 The news bulletins around the world are currently filled with reports documenting the loss of jobs at a certain major employer, or how certain industries are struggling to make ends meet and subsequently affecting all of the people they supply. What the media is not currently focusing on is the successes of the various industries, prospering through these difficult times and providing a living for millions of employees.
There are some that have come through the difficult times bigger and stronger, transforming themselves from a small company working to meet demand, to increasingly large companies who have been entrusted to pick up the slack left behind by those who, unfortunately, could no longer function.
Over the past few years, the astronomic rise in energy costs, coupled with increasingly eco-conscious members of the public have resulted in the growth of many "green" industries. For instance, the solar panel manufacturing industry has been at the forefront of the eco-movement for more than a decade now, with revenue growth of 32.3% since 2002.
The construction and manufacturing industries were two hit particularly hard by the recession, however, both appear to have taken the blows and come back harder and stronger. To use an eco-friendly example again, the green and sustainable building industry has experienced growth estimated to be around 28.9% in the past ten years, with this year's figures expected to peak at around the 18% mark.
In a recent study from Ibis World, the ten fastest growing industries included those in the manufacturing, educational, recreational and retail sectors, and certainly threw up a few surprises.
According to the study, the green and sustainable construction industry is currently the fastest growing industry, brining in $103,052.2m in 2012 alone, with predictions of the total passing $287,867.9m by 2017.
It's safe to say that anything that involves development and creation are booming industries right now. The demand for new and innovative products, ranging from natural looking fake tans to the fabrication of sheet metal to aid the development of a new warehouse is most definitely there, and is likely to be for the immediate future. With businesses looking to expand, as opposed to reducing or even closing, if you can find an industry to get into that is on the up, you're likely to be taken up with it.