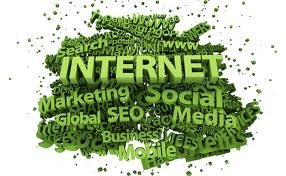 Marketing a business can be challenging, especially if you are working in an industry that is highly saturated or in-demand. Marketing your business and brand so people will remember you can be done by committing yourself to understand your customers and how to relate to them. The more involved you get with the marketing of your company, the easier it becomes to generate sales, revenue and loyal followers for years to come.
Create an Original Logo
Create an original logo that sets your business apart from other companies that are similar to your own. Using a modern, visually-appealing logo helps others remembers your company and what it has to offer. Design a logo that is relevant to the type of products or services you provide. The more relevant your logo is to the type of business you represent, the easier it will be for other individuals to remember and reference it in the future.
Speak at Conferences and Events
You can also market the business you represent to potential customers, clients and even business associates by speaking at conferences and events that are hosted in the industry you represent. When you are active with presenting the products and services you represent or if you are an expert on relevant topics to running businesses, speaking and giving speeches assists with becoming more memorable to those around you. When you speak at conferences and events, you are also getting free advertising and increasing the amount of exposure your business is capable of getting.
Use Promotional Products
Using promotional products is a great way to effectively market to any audience with the use of everything from promotional bags and coffee mugs to customized pens, stickers and magnets. If you want to implement promotional products within your own marketing plans, working together with a reliable promotional products company is highly recommended. Using promotional products can be done at conferences, events and even when you want to promote your business on the street.
Implement Social Media With Your Online Presence
Running a successful business today requires the implementation of a website and oftentimes, social media. Using social media effectively by updating your online followers and customers each day is a way to improve your overall reputation while gaining more exposure. When you become an active user of social media representing your business, other individuals will begin to remember you and the products or services you have to offer. Social media is highly effective when creating a business that is memorable, especially when you want to gain a wider audience with less limitations.