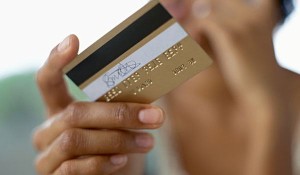 If your business is searching for alternative funding options, small business credit cards offer great financial benefits, a fact recognized by many business owners. In fact, many small businesses rely upon business credit cards to continue day-to-day operations.
Did you know many banks offer credit cards tailored to small businesses with the ability to itemize expenses, track finances, control spending, and save time? Banks offering these business credit cards also provide high spending limits and award incentives for business transaction activities. Also, a business credit card is separate from personal credit, contributing to the establishment of a positive credit history leading to a higher credit rating.
How to Select a Small Business Card
Knowing how to choose a small business credit card ensures the best deal and rates for your company, as well as the ability to capitalize on the many benefits a business card provides. Consider these factors when deciding which business credit card is right for your company:
Annual Fee Since the annual fee varies from credit card to credit card, identify the benefits associated with each card to determine which business card is most appropriate for your company. Understand that the lowest annual fee does not guarantee that specific card is the right one for your company.
Interest Rates The amount you pay each month is impacted by the interest rate associated with the card. If you anticipate not paying off the card's balance each month, identify credit cards that offer lower interest rates. However, if you find a card that has a higher interest rate but seems appropriate for your company, take the time to evaluate the other benefits the card offers.
Annual Percentage Rate (APR) The annual percentage rate also impacts your monthly payment if the balance is not paid in full each month. Pay attention to the type of APR, as variable and non-variable rates differently impact your payment and the terms of the contract.
Teaser Rates Some credit cards offer teaser rates to attract new customers. Be sure you understand what happens after the teaser rate period ends.
RewardsMany small business credit cards have an awards program attached to the total dollar amount spent. Cash back, business travel perks, rebates, and discounts are among the many rewards offered when you use your business card on select purchases.
Credit Limit The credit limit is determined by your business credit rating and credit history. Evaluate if your company needs a high credit limit and then weigh this feature against the other benefits offered by the business credit card you are considering.
Employee Credit Cards If you are considering providing credit cards to your employees for business expenses, check out the parameters of this feature for the cards you are considering. Be certain you understand the policy regarding employee usage to ensure the best option for your company.
Knowing how to choose a small business card is essential to the financial health of your company. Business credit cards offer an array of advantages that can help a small business fulfill production, operation, and service needs. Choosing the right card for your company contributes to productivity and efficiency, while also allowing the company to shoulder unexpected expenses. Understanding these factors helps ensure that you choose the right small business credit card that provides the benefits your company requires.
About the author:
Kristen Gramigna is Chief Marketing Officer for BluePay, a credit card processing company that provides small business payment processing. She has more than 15 years of experience in the bankcard industry in direct sales, sales management, and marketing.