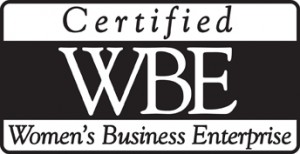 This mini-series is to help us understand how to become a women-owned business. The process isn't short, so we are splitting the series into three parts. This first one explains the preliminary work you will need to do and resources available to help you through the process.
In order to become a women owned business, first ask yourself these three questions: Does a woman own 51% or more of the business? Does a woman hold the highest position in the company? Is that woman a U.S. citizen?
If the answer is yes to all three of these, you are ready and able to become a women owned business!
Now, this process isn't for the faint of heart. It takes time and dedication, but if you are organized and get going from the beginning, it will make it much easier. The Women's Business Enterprise National Council, based in Washington, D.C. has a list of all the requirements on their website. There are several documents you will need to save and make copies of. It is also a good idea to recruit someone to help you with the application process, to allow you time to run your business and apply at the same time.
The National Women Business Owners Corporation has also put together an application kit to help make the process easier. It cost for the kit is about $55, but will save you time and hassle when trying to put your application together.
Besides the WBENC and NWBOC, which are third party certifiers, there are state and local agencies that offer programs for certification. You must decide if you want state certification or national certification. This decision can be based on your client base. If you only work with people in your state, there is no need to get a national certificate. However, if you plan to expand your business, it will be worth going through the national level.