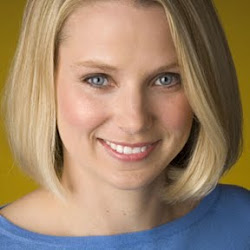 Marissa Mayer was one of Google's top executives and is now making the move to become the chief executive of Yahoo. This will make Mayer one of the top executives in Silicon Valley and one of the most prominent women in business.
Mayer, 37, will join only a few other women who hold top positions in technology companies, among them are Sheryl Sandberg of Facebook and Meg Whitman, the chief executive of Hewlett-Packard.
After 13 years of working on projects at Google, Mayer will now have the chance to own and showcase her skills with this opportunity of moving to Yahoo. Mayer was Google's first female engineer and is now heading to a bigger stage to help what she says is "one of the best brands on the Internet."
We look forward to seeing what Mayer will do with her time at Yahoo and we look up to her as an incredible woman succeeding in business.