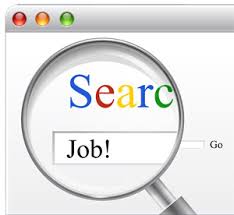 Finding a job in this economy is not easy, so you have to know how to search effectively. If you are searching for jobs online, you have to visit the right sites and send out at least a dozen resumes each day. Below is a review of five of the best online sites that you should consider using for your job search.
Indeed.com
Indeed.com is one of the most popular job search sites out there and can give you access to thousands of different jobs. Whether you want to look for nursing jobs or news writing jobs, you can find it on Indeed.com. This search engine is very easy to use and provides you with jobs that aren't always found on other job search sites.
Career Builder
Career Builder is one of the most massive job search sites you can find. In addition to findings jobs, Career Builder gives you the opportunity to receive job alerts, obtain job advice and find job fairs. You can also post your resume on this site for employers to see.
Craigslist
If you are like some people, you might have avoided Craigslist because you have heard about different scams. Although there are illegitimate job ads posted on this site, there are also a lot of great ones. If you take the time to look, you can find a great career on Craigslist. Just find your city and start looking under your job category. There are tons of job categories on Craigslist including administrative, customer service, marketing, writing and non-profit.
LinkedIn.com
LinkedIn.com is one of the hottest social media sites out there right now and it can also help you find the job you want. When you create a profile on this site, you not only get the chance to search for jobs; you also can find former classmates and co-workers and network with them.
Ashdown Group
Ashdown Group is a recruiting agency that specializes in marketing, human resources, IT and accounting. Unlike other sites, specialist job roles are advertised such as asp.net developer jobs.
Finding suitable employment won't happen overnight, but using these job sites will help speed up the process. Search daily and do not get discouraged if you don't hear back right away. Some companies will not start calling candidates until two weeks after a job has been posted. If you search diligently, you will eventually find that job role.