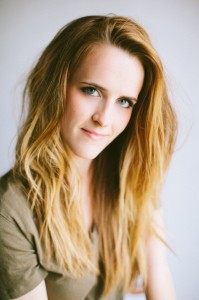 I met Stephanie after hearing several people talk about how wonderful and great she was. After hearing all of this, I checked out her website and immediately emailed her asking her to do my hair and makeup for my wedding. I got extremely lucky and drove up to her salon to meet her. She is so personable, nice, and her work is incredible. I am so grateful she agreed to let me interview her and get an inside look on what inspires her and how she reached one of the top 20 Pinterest users in the world with over four million followers.
1. Did you always know you wanted to be a hair stylist?
I knew I wanted to be a hair stylist ever since I was 12.  I had my hair done in an updo around that age, and I loved it!  I became obsessed with styling hair after that.  I even asked for a mannequin head for Christmas!
2- How did you start getting into wedding and event hair styling? 
I got into wedding and event hair styling because that is where my true passion lies, and I naturally gravitated that way.  I never planned on being a wedding/updo specialist, but I guess when you are passionate about something, it shows, and you can't help but be successful!  As soon as I got a website up and got pictures of my work online, that's when everything took off.  From there my bridal business has grown into my full time job, and I love it.
3- What is your favorite part of your job?
My favorite part of my job is making people look like the best version of themselves.  Who doesn't want to look completely amazing at least once in their life?  It is fun to be able to create that reality for people, and see how excited they get.  You can't help but feel happier when you feel like you look good.
4–Where do you get inspiration for new hair styles and updos?
I get a lot of inspiration from the red carpet and the runways.  I'm constantly checking up on what celebs are doing since they are always ahead of the game.
5- What was your biggest struggle in getting to where you are?
My biggest struggle was just learning to take myself seriously as an entrepreneur and business woman.  It was hard for me to believe in myself, believe that I actually could run a business and be really successful at it.  I felt like I didn't have it in me!  But as soon as I realized that I was capable, it became easy from there.
6- You recently reached 4 million followers on Pinterest, how did you grow to such a large following?
I HAVE NO IDEA. Honestly, the Pinterest following came as a huge surprise.  Basically when someone new signs up for a Pinterest account, Pinterest recommends certain Pinners for them to follow, and somehow I got on Pinterest's "recommended pinners" list.  I don't really know how!  I'm assuming it's because I pin a lot of authentic and original work, rather than just repinning other people's work.  It has been great to have such a large following exposed to my work.
7- Any tips for other women trying to use Pinterest to boost their business?
Just be authentic.  People will be able to tell if you are trying to get followers, or "selling out".  Just be you, pin what you like, don't be overbearing, and people will like that.  No one likes to feel like they are constantly being sold a product or that you are trying to sell them on your business.  Just be authentic.
8- Where do you see yourself in five years?
I see myself with a family, no longer working in the salon, but solely making money from my bridal business and from my blog.
9- What is one tip you have for women in business in general?
Be reliable.  I don't know if it's just the wedding industry, or other industries as well, but brides will tell me all the time how much they appreciate how quickly I respond to their emails, how organized I am, and how they know they can count on me.  It's one thing to have a skill that sets you apart, but being a reliable businessperson as well will really make you stand out from the rest.
I'm Stephanie Brinkerhoff, the 'Steph' in Hair and Make-up by Steph. I work full time in Utah as a professional wedding hair stylist, makeup artist, and beauty blogger. I also travel around the country for destination weddings and in-salon workshops teaching other stylists about bridal work. I am a lover of cold cereal, going on vacation, good music, and of course my job.