I met Lillya over Twitter (I'm continually grateful and amazed by social media), and am so glad I did! She is an awesome example of a go-getter and she has some great advice for creating your personal brand. With 15 years of recruiting experience under her belt she knows just what employers look for.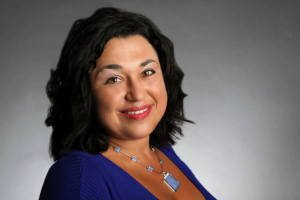 Lillya Nashanchik is a senior recruiting professional and program manager with a proven track record of agency and corporate recruiting as well as a strong history of production and leadership. She is the founder of a boutique recruiting company –Lnplus2. LNplus2, recruits top –tier digital talent for the interactive advertising industry as well as technology startups. In her personal time, Lillya loves to travel all over the world and discover new cultures. She is also a big fan of the arts- museums, galleries, theater, film, music and dance. She lives In New York and is often exploring new places. She is an avid networker and attends many events to expand her circle. She is very interested in technology and social networking.
1.     Tell me about your background and what you do in your current work.
I have spent the majority of my career as a technology recruiter. I stared out on the staffing agency side, working across a variety of different industries to provide technical talent for each client. I then moved to a corporate recruiting role, working internally at one company and building technical department as well as designing programs to help them find talent and improve the hiring experience. I built a Campus Recruiting Program as well as guidelines for improving the candidate interview experience. Four years ago, I decided to start my own company—Lnplus2. It is a boutique recruiting agency that recruits top –tier digital talent for the interactive advertising industry as well as technology startups.
2.     What has been your biggest struggle in getting to where you are?
As an entrepreneur and business owner, I have had to learn to manage my time very well. It is very easy to get distracted and work on a bunch of different projects, yet never completing any of them. I have also had to learn discipline.
3.     What is your favorite part of your job?
I love working with people to help them realize their career ambitions. It gives me great satisfaction to match a candidate with a company that they are excited to be a part of.
4.     Where do you find inspiration in life?
I find inspiration in other people. People I admire that have accomplished what I desire out of life, both personally and professionally. I am constantly reading profiles and interviews of successful entrepreneurs.
5.     In your work with recruiting, what do you first look for in applicants?
I look at how they represent themselves, both on paper and in person. What is their personal brand? Does it align with the culture of the companies I recruit for? In making a match, it is half experience and qualifications and half culture fit.

6. What is something that is a big red flag when you are looking at
applicants?
Changing positions every year or two is a red flag if they are looking for a full time position as opposed to a freelance contract.
7. What advice do you have for women in business?
Follow your passion. Find what it is that you are passionate about and implement that in your profession