It goes without saying that looking the part is one of the first things to get right in the world of business and all women will have had times when they've had to deliberate and ponder what to wear to the office. One of the biggest decisions will come from the sort of jewellery that is suitable for the workplace and it is always a good idea to opt for elegant, understated pieces which are stylish yet not overly showy.
Wearing luxury jewellery can be quite empowering for many women and wearing it to work is great for boosting confidence and helping to make you more assertive in the boardroom or in the workplace in general.
But what sorts of luxury jewellery should you be on the lookout for to wear in your office? Some of the pieces below will certainly tick all of the right boxes from a style and aesthetic point of view:
Price $230 Approx – Oversized statement rings with intricate designs such as the wonderfully styled 18ct gold filigree ring above are perfect for office environments. Sophisticated, elegant and undeniably eye-catching, you will certainly garner compliments aplenty around the water cooler with this beautiful piece. It's an extremely versatile piece which can be worn for work, rest and play!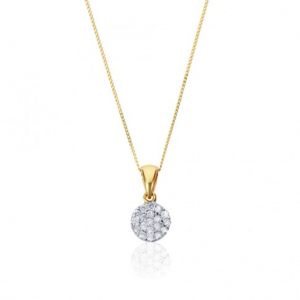 Price $500 Approx – This enchanting necklace is very demure and elegant and is a great example of the sort of luxury necklaces that are perfect for wearing in the workplace. It is clearly an expensive piece but one that will be ideal for plenty of other formal occasions away from the office such as weddings, dates and cocktail parties. Crafted from 18ct gold and boasting 19 beautifully cut diamonds which will make you dazzle as you make your way into the office each morning!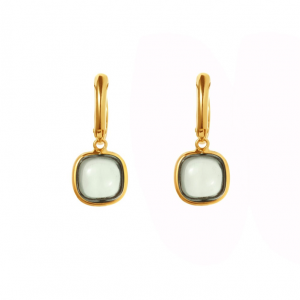 Price $320 Approx – Earrings are a staple of any woman's jewellery box and most women will be divided into two camps – those who prefer drop-earrings and those who favour studs. But with earrings as luxurious and elegant as the 18ct gold prasiolite cabochon earrings above, it is safe to say that their popularity will be universal. Obviously, the sort of earrings that you wear to work will depend on the office environment but if you're after an understated, yet endlessly stylish, pair of luxury earrings, it is difficult to look beyond something like these. The simplistic design and alluring hues of the prasiolite come together to create the sort of luxury jewellery that is perfect for women in the workplace.
All images used courtesy of Tomassa Jewellery.
Leo is a luxury lifestyle blogger who writes about the finer things in life but, alas, seldom has the requisite funds to buy the things he writes about! He contributes regularly to a number of men's and women's lifestyle sites and always tries to keep up to date with the latest goings on int he world of luxury and fashion.