When the temperature drops, it is common for most of us to pull out the frumpy sweaters and bulky wool coats that sit in the back of our closets. However, just because it's colder doesn't mean that we have to sacrifice our style or the money in our wallets for new clothes.  Here are some fashionable and budget friendly tips on how to stay stylish during the winter season.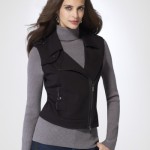 Layers, layers, layers!  I can't say it enough. Layers are a girl's best friend when it comes to switching up your style during the colder months. Easily switch up an outfit by wearing your favorite sweater with a different color tank underneath each time. Or try to pair a simple top with vest or blazer that's too hot to wear during the summer months. Don't be afraid to be bold and take chances with layering during the winter. Anything goes!
Boots are your best friend. Boots are a must have for cold weather. It is the perfect way to keep warm from the cold while still looking fashionable. While boots can be pricey, they are an absolute staple for any winter goddess's wardrobe. A single pair of sturdy boots can be sufficient for the season and can be easily dressed up with a pair of colorful leg warmers folded over the top.
Dare to bare your legs. Just because the temperature is dropping doesn't mean that it's time to ditch your dresses and skirts. Tights and leggings can help you utilize your whole wardrobe during the colder seasons. Change up your favorite black dress with a pair of sweater tights with a fun pattern or match a sweater dress with a pair of black tights and boots.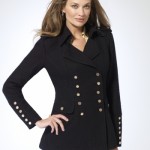 It's all about the coat. The winter season it is all about finding the perfect coat. We are all looking for something that is going to keep you warm while still maintaining your feminine figure. Like winter boots, women's outerwear can be an investment, but it is still possible to find a great deal. Your coat for the season should be something that you can throw on and style up with any outfit. Finding the right leather coat, trench coat or fur jacket can make or break a fashionista's winter wardrobe.
Wrap it all up with a scarf. Scarves are the perfect way to dress up a plain sweater or long sleeved shirt. They add a little pop to your outfit and cost only the fraction of a new sweater or jacket. Fashion scarves for women are all the rage right now and can be found in any color and style. Bring your wild side to the office with a fun animal print pattern scarf or warm up with a cozy wool infinity scarf.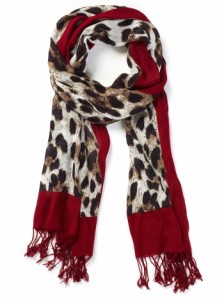 When it comes down to it, it's always important to remember that even though you have to bundle up during the winter, you don't have to be limited by the temperature. By incorporating these affordable tips into your wardrobe, it's possible to remain fashionable even while you are staying warm.
About the Author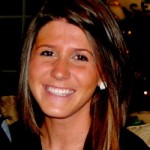 Megan Hasbrouck is a staff writer for Cache, a nationwide specialty retailer of women's clothing, dresses, formal wear and accessories.