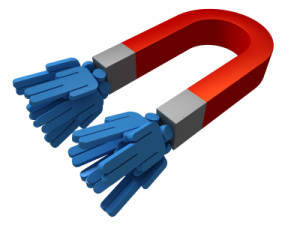 Anytime you have a business you need customers. They are your lifeblood and how you keep things staying afloat financially. You need to fully understand your target audience, learn things about them, and what means of marketing will create those connections with them and attract them to you specifically. Depending on their age or educational level, difference modes might be more effective. If your target audience is the elderly, perhaps consider using paper mailers instead of high tech things since that is what they grew up with and are used to. Both means of communication are relatively inexpensive.
If you are targeting a younger very educated audience, perhaps using the newest products in the technology field will help them to be excited about what you are offering and show you are hip and up to date. There is always the option of using an interactive agency to help market your product. They can be a good resource because they specialize in marketing and advertising so they have done plenty of research in searching out what works and what doesn't. They are paid to be creative and come up with something good to help you attract new customers. However great these agencies might be, there are also fun ways to attract new customers on your own without having to hire out an additional company.
1. The first way to attract new customers is to use social media sites such as Facebook and Twitter to connect with people and to get them interested in what you are trying to sell.  I know I for one am on Facebook a decent amount, and when places I like say they advertise on Facebook or even have coupons I tend to check out their page.  This is a very inexpensive and global way to get your name out there to a lot of potential new customers.
2. A second creative way to attract new customers is to run a sale with a daily deal site. Tons and tons of people like deals and coupons, this is a great way to get a new face on board with your company. There are many daily deal sites out there so team up with one such as Groupon or Living Social and see that happens.
3. A third fun way to attract new customers is to hold a contest on your site. People like competition. See how popular Doritos was after they had the contest to make your own Superbowl commercial and then they aired the top two?
4. A fourth way to attract new customers is to utilize Pinterest. This is the same concept as Facebook. it is a popular site that a lot of people are on each and every day.
5. A fifth way to attract new customers is to have t-shirt giveaways. I don't know what it is, but this marketing technique works because people get excited. Especially college aged individuals if that happens to be your target audience. So have some fun, get creative, and see some new customers emerge.