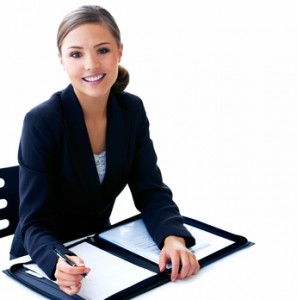 In recent years, it's become customary to skip lunch in favor of an extra hour at our desks. We answer emails via iPhone before wiping the sleep out of our eyes, text while driving, and pay $12 for Wi-Fi on two-hour flights. These days, many Americans find themselves abandoning their personal lives in favor of their paychecks. Stop and smell the jewelry, vacations and gourmet dinners! It's important to savor our big wins (and smaller victories!) along the way with little luxuries, so we remember and acknowledge precisely why we're working so hard. A little lavishness can actually encourage more success.
Our increasing inability to kick back and enjoy a cup of coffee or novel on a park bench could be symptomatic of a poor economy; when we feel so much is at stake for our companies it becomes second nature to fight for every inch of new business, soak up added job responsibilities and increase department output in whatever ways possible. Even if that means working around the clock.
Another test of our sanity is the "adapt-or-die" mentality our businesses now demand online. In order to stay competitive today, we're required to stay up on cutting-edge technologies, and find footing in a world that never seems completely focused.
That's not to say we don't treat ourselves from time to time. Who hasn't broken up the monotony of a hard workweek with a splurge on Shopbop or Amazon, or vented about a colleague at happy hour? The problem is, these work-and-spend moments can be short-lived, offering little more than a fleeting moment of gratification. These extravagances can actually be used to propel us forward.
Implementing and adhering to a structured reward system and recognizing your own hard work with deliberate payoffs is vital in staying motivated, and can help to sustain professional achievement and personal development. Here are a few steps to consider:
The Importance of Celebrating Success
It can be hard to pat yourself on the back when future deadlines are looming and there's more work to be done. Besides being fun, celebrating success brings your hard work to life in a real, concrete way. It provides a sort of "proof" that you reached your goals, recognizing your effort in time and space.
What's more, when you stop and truly acknowledge your benchmarks, you begin to see timelines and objectives stretch out in front of you and better understand how small accomplishments add up to bigger wins.
Keeping your eye on the prize will have you focused and motivated to go further. However, try to stay disciplined – you aren't doing yourself any favors by doing yourself too many favors!
Determine Benchmarks
Now that you understand the "why," it can be helpful to define exactly what successes are to you, and when treats are in order.
Rather than clicking "Buy it Now" on those Louboutins to temporarily relieve stress of a professional challenge, it's important to reserve rewards for true victories and keep indulging from becoming mindless. Take a step back and consider what your goals are and what smaller triumphs it takes to reach those points, and celebrate them with tiered payoffs and perks.
For instance, maybe you have an annual sales goal in mind all year. Small rewards, like a happy hour with colleagues, may be in order upon the receipt of a signed contract. Monthly goals met may come with a Barneys gift card to yourself or day at a resort spa. Additionally, consider what type of rewards are most inspiring for you, should you meet and exceed your annual goals. Perhaps a trip to Europe or pretty diamond shape jewelry is in order to celebrate a major success.
Reward Ideas
Treat yourself! Consider what inspires you most, and keep it in mind when the going gets rough. Here are a few ideas:
Blooms – a monthly flower subscription like H.Bloom is a nice way to reward yourself for staying fit. A monthly/bi-monthly delivery of blooms help relish the success you've earned, and improves morale.
Pop the champagne! Few things feel as celebratory as a toast; if you feel so inclined, invite your friends out for a bottle or two of bubbly when you land that big client.
Massage – melting away the stress with massage oil and a fluffy robe may do the trick.
Day off – what better way to take delight in your work success than by escaping it for a day?
Jazz up your work environment – invest in a new computer monitor, letterpress business cards or a painting for your desk.
Coffee break(s) – upon tying up the loose ends of a work event, a nice cinnamon latte may be in order.
Reward Others
Studies show that people react to positive reinforcement. No surprise here.
Sometimes putting the spotlight on team members who've exceeded expectations can be as rewarding as gifting yourself. Be sure to encourage your colleagues with reward and recognition programs, and thank those who have pulled their weight publicly with awards, a blog post, extra vacation day or cash bonus.
In addition to inspiring your star staff members, others will find themselves aiming a bit higher, too.