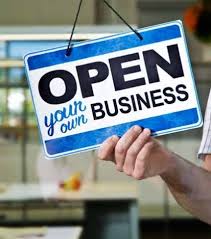 1. Have a target demographic in mind but stay flexible and agile:
We founded Dobbin with a detailed business plan, and a firm target customer in mind. We imagined what kinds of places she lived, where she worked, what brands she shopped, and what she liked to do for fun. As soon as we launched, and started successfully selling, we realized we were only partially right in our estimations. From then on, we've gone back to the drawing board almost weekly to discuss our learnings about our customers and to try to further define our constantly evolving core customer, and to crystallize our business strategy. So far, so good!
2. Find a way to work on your business and not always in your business:
Prior to founding Dobbin,  both Catherine and myself have had specific roles in small and large companies. Now that we're co-founders, we're wearing a much wider variety of hats. I once heard a designer joke that he once spent a whole day changing lightbulbs in his showroom.Now, I know that to be true. As entrepreneurs, we spend  95% of our time working on administrative tasks like ordering fabric, shipping, accounting, inventory, customer service and manufacturing. We make it a point, as mentioned above, to constantly tackle marketing and biz dev. But it's something we need to make time for.
3. Find co-founders and workers whose skills complement your own:
Catherine and I are great partners because the way we work together is so complementary. Our thought patterns and work styles are synergistic, but they're also different, in a good way. Co-founders and co-workers who can help to accomplish a greater vision via varied talents will pave a quicker path to success.
4. Look luxe; spend smartly: 
Dobbin's product is luxe. We use the same high-end fabrics as brands like Carolina Herrera, Narciso Rodriguez and Diane von Furstenberg, and we manufacture our line right beside those brands. So although we're a tiny company-we need to project a glamorous marketing image-especially because our product is sold only online. At the same time, we're as thrifty as we can be. We negotiate contracts, aim for short photo shoots, use our own accessories, search Etsy for packaging and do our graphic design in-house, all in the name of cost-saving.
5. Talk to your customers as often and in as much detail as you can: 
I learned early on that they key to a successful business was to listen carefully to  customers. I've carried this with me all throughout my career, and am now in touch with Dobbin customers day in and day out. We list our emails all over the site, on both customer service and actual product pages. I include my business card in each and every customer package, so women can easily reach me when they have questions or comments. We thrive on customer feedback on our product, our pricing, our marketing and our service. Remember that your closest advisors are those who are shopping for and actually buying your product.
 About the Author: 
Jessica Gold Newman is the Co-Founder (with Catherine Doyle) of Dobbin Clothing (
www.dobbinclothing.com
). Based in NYC, Dobbin is a line of wardrobe workhorses, constructed of the finest
European stretch fabrics, fit to flatter, that is sold exclusively on their website and priced under $200. Jessica has had 15+ years of experience in the fashion and retail industry.