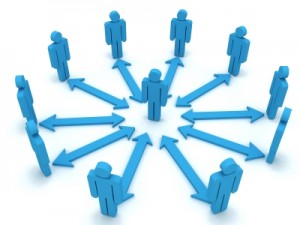 We've heard over and over again that networking is an incredibly important part of building a business. Make connections. Find resources. Build your network. Seems simple, right? Well, networking can be difficult and keeping up with the connections you have previously made is time consuming and often unrealistic. Luckily, LinkedIn is a fantastic tool to help with this. Here are 5 tips to optimize your LinkedIn presence and help grow your business.
Complete your profile, completely. If you only put a few things up on your profile, you won't be as credible. Putting all of your education and work allows others to see your past history and work experience. Also, make sure and add a picture that is appropriate to the field in which you work.
Find contacts. You can upload your contact list directly to LinkedIn and it will tell you how many of them are on the site. You can start by adding all of those people. LinkedIn will then tell you whom else you might want to connect with and you can sift through that list to add more contacts.
Find LinkedIn Groups. Groups help you connect with like-minded people. You can join alumni groups, local business groups, or groups in a related field.
Use recommendations to your advantage. Within your network, ask for recommendations on your work, and make sure to return the favor by giving recommendations to others.
Use the LinkedIn Answers section. By answering questions you can show your expertise in an area. By asking questions you can get good advice from professionals and experts.