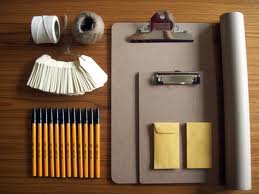 Keeping your company organized can ensure that you and your employees can find important financial and business documents quickly. Having an organized business can also give your business a more professional scheme. Keeping your business organized over a long period of time can be challenging, but you can maintain an organized company if you take steps to get others in your office involved. To develop an organized company, you need to have a system for keeping track of important documents and a plan for organizing your company and its workload.
Filing System
Every company needs to develop some form of organizational system for important paper and electronic documents, such as receipts, business licenses, legal documents or customer-related paperwork. Many companies use alphabetical or chronological filing systems, but the structure you choose should fit with your company's and your personal needs. Develop one or more filing systems that allow you to add additional documents in the future. Make the filing system accessible to the people in your company that will use it but employ different tools, such as locks or passwords, to keep your documents secure.
Document Storage
Use different types of storage devices or tools to store important documents. Many companies keep more recent documents in one place and older documents in another spot. You can use cabinets, desks, filing folders or electronic folders to store your documents. Develop a method for labeling documents that makes sense to you and your employees and make sure that everyone goes by that system. If necessary, establish a policy or customized booklets to inform employees about your company's procedures. When you store documents electronically,back them up in case of future issues with your computer system.
Employee Workload
To keep a company well organized, distribute work in a way that makes sense.
When employees know what they need to do, they are more likely to get work completed. While there may be overlap in the work certain employees do, attempt to define roles in your company from the start and rework them as you introduce new people into your business. Either you or the supervisors who work under you should regularly monitor employees to ensure they are working efficiently and effectively.
Company's Plan
When you first start and as your company continues to grow, you need to have strategic plans to keep your company on track. In your plan, outline your company's purpose, mission, goals, market, timeline, budget and promotional strategies. Adapt your plan over time, as the goals, products or services, finances or marketing strategies for your business change. Work with other key players in your company, such as your partners or investors, when developing strategic plans.